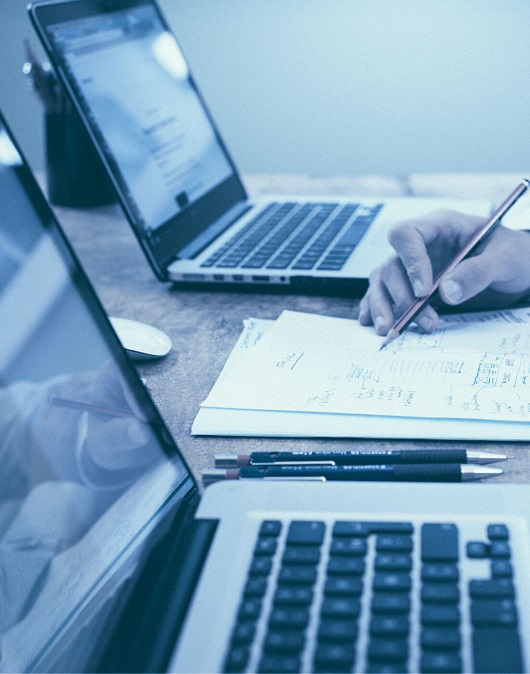 "B/Net Systems has solved our recurring IT issues, including server crashes and internet connectivity issues. Their team has excellent project management and keeps us abreast of project progress. They're knowledgeable and informative — they preemptively address potential IT issues"
B/Net is an IT services provider that has been helping small- and medium-sized businesses manage their IT needs for 25 years. We pride ourselves on our personalized, concierge-style support in which we tailor our services to each customer's needs so we become an integral part of their teams. B/Net can easily scale to fit the IT needs of our clients: from managing limited portions of their IT operations to providing turnkey solutions for all IT responsibilities.
Our clients are primarily national non-profits, national and international associations, and small- and medium-sized businesses who benefit financially and operationally from outsourcing their IT functions.
Why Outsource IT?
3 Critical Reasons
B/Net's extensive experience has led us to recognize three main reasons to outsource IT.
System Reliability
Why Outsource IT?
Outsourcing IT mitigates the risk of an IT system failure. IT is a critical business function and businesses should address IT management as an operational responsibility and expense.​
Cost Savings
Why Outsource IT?
Outsourcing allows a small business to realize the benefits of a full IT team with professional expertise at a fraction of the cost. A team approach is also more reliable than relying on a single IT staff, since there is no single point of failure.​
Free Up Your Staff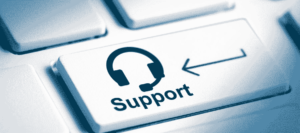 Why Outsource IT?
Outsourcing ensures that your IT function gets the attention that it requires, without tying up your staff with complex and mission-critical issues to resolve. Your staff can focus on their expertise and on improving and growing your business.
"Working for the world's leading technology companies creates an expectation of technological excellence. B/Net has exceeded that expectation and consistently delivers excellent service."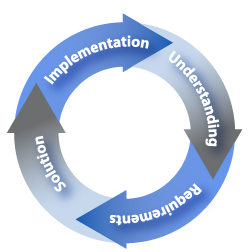 B/Net follows a proven process to more accurately map its resources to the client's IT challenges. Before making any recommendations, B/Net takes the time to interview key stakeholders to learn the business model, short- and long-term goals, staff composition and needs, existing IT systems, and pain points of the client. Based on this discovery process, B/Net develops a strategic IT plan and works with the client to implement the plan.
Our Building Blocks for Success
"We couldn't be more pleased with the service we receive from B/Net. When we suffered a major hack, B/Net helped stitch us back together again. From soup to nuts you can count on this experienced team."
"B/Net Systems has kept our office network running smoothly for many years. In a busy and sometimes hectic environment, it's a relief to know that our IT systems are being taken care of by a knowledgeable and responsive staff. B/Net is cost-effective, offers reliable IT services, and allows us to focus on our core business."